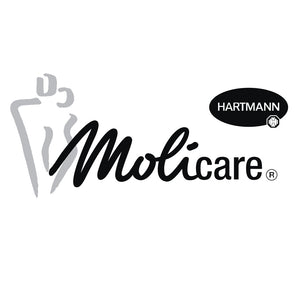 Molicare Premium Mobile Pull Up, 8 Drops
MoliCare Premium Mobile pants look and feel like regular underwear through anatomical shape, soft material and waistband for a comfortable fit and discreetness. Curly fiber layer provides a highly antibacterial and pH 5.5 neutral effect to maintain healthy skin. Dermatologically tested. The absorbent core neutralizes odour and holds liquids quickly for a dry feeling. Maximum leakage protection is secured based on high-quality material and the two-part cuff system. Tear-open side seams assure a convenient removal. Colored waistband indicate size, absorbency and front garment.
Small - fits 23-35" - 19 oz absorbency - 4 bags of 14/case (56)
Medium - fits 34-47" - 20 oz absorbency - 3 bags of 14/case (42)
Large - fits 46-59" - 21 oz absorbency - 4 bags of 14/case (56)
X-Large - fits 59-69" - 23 oz absorbency - 4 bags of 14/case (56)
Shipping + Returns

Most orders are processed between one and two business days. All items are shipped in plain brown packages with our return address label and your address. There is no indication of what type of products are inside the package


If you would like to return your order for any reason, please contact us for a 'Return Authorization Number'. All items returned must be in the original packaging and in resale condition. Please note, returns will not be accepted without a 'Return Authorization Number'. All refunds must be approved by Quality Life Services. For additional information, please contact info@qualitylifecares.com.

Help

We would love to assist you the best way we can.

If you have any questions about products, shipping, or have any general inquiries, please contact us and we would be happy to assist you.