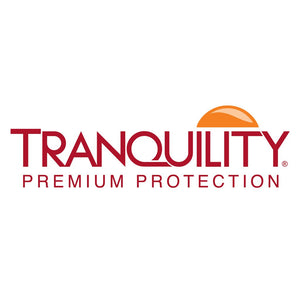 Tranquility SmartCore Disposable Briefs
SmartCore briefs combine the best and most technologically advanced features.
Soft, cloth-like material, Kufguards and breathable sides. Highly absorbent core backed by the "Peach Mat Guarantee"
Features:
Micro-hook closure tabs with finger lift tips
Kufguards for leakage and bowel containment - Creates ideal micro-climate for dry, healthy skin
Sizing, Capacity and Packaging:
Small, 24"-32" w/h, 520 ml, 10 bags of 10 per case
Medium, 32"-44" w/h, 710 ml, 8 bags of 12 per case
Large, 45"-58" w/h, 810 ml, 8 bags of 12 per case
X-Large, 56"-64" w/h, 850 ml, 6 bags of 12 per case
XXL-Plus, 60"-80" w/h, 850 ml, 4 bags of 8 per case
Shipping + Returns

Most orders are processed between one and two business days. All items are shipped in plain brown packages with our return address label and your address. There is no indication of what type of products are inside the package


If you would like to return your order for any reason, please contact us for a 'Return Authorization Number'. All items returned must be in the original packaging and in resale condition. Please note, returns will not be accepted without a 'Return Authorization Number'. All refunds must be approved by Quality Life Services. For additional information, please contact info@qualitylifecares.com.

Help

We would love to assist you the best way we can.

If you have any questions about products, shipping, or have any general inquiries, please contact us and we would be happy to assist you.