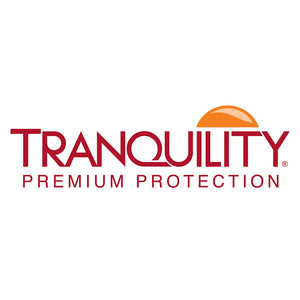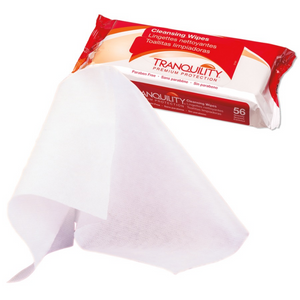 Tranquility Personal Cleansing Washcloths
Tranquility Personal Cleansing Washcloths
Paraben and alcohol free wipes are hypoallergenic with a mild scent with a generous 9"x13" size allowing for a quicker cleanup. Tranquility Personal Cleansing Wipes are a soft, cloth-like, multipurpose disposable wipe. They are enriched with Aloe Vera, Chamomile and Vitamin E. Packaging consists of 56 wipes per pack and are resealable to keep wipes moist. 12 packages per case.
Latex-Free
Shipping + Returns

Most orders are processed between one and two business days. All items are shipped in plain brown packages with our return address label and your address. There is no indication of what type of products are inside the package


If you would like to return your order for any reason, please contact us for a 'Return Authorization Number'. All items returned must be in the original packaging and in resale condition. Please note, returns will not be accepted without a 'Return Authorization Number'. All refunds must be approved by Quality Life Services. For additional information, please contact info@qualitylifecares.com.

Help

We would love to assist you the best way we can.

If you have any questions about products, shipping, or have any general inquiries, please contact us and we would be happy to assist you.