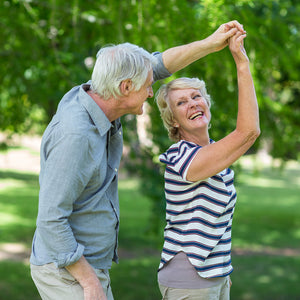 Stress Incontinence – This is the involuntary loss of urine when the abdomen is under stress. For example, when coughing or laughing, there is an involuntary loss of urine.
Urge Incontinence – This is typically experienced as a sudden strong need to urinate. For example, feeling a strong urge to get to the bathroom and experiencing a loss of urine before reaching the toilet.
Overflow Incontinence – This occurs when the bladder does not empty completely and causes urine to leak out.
Reflex Incontinence – This is the loss of urine without any awareness.
Mixed Incontinence – This is the combination of urge and stress incontinence.
Healthy Bladder Tips
Limit alcohol intake
Limit tobacco intake
Maintain normal weight
Maintain good fluid intake (8—10 glasses daily)
Limit foods high in acid content (i.e.... Tomatoes)
Exercise on a regular basis
Practice pelvic floor exercises regularly (Kegel exercises)
Practice bladder retraining
Limit caffeine intake
Common Myths About Incontinence
Myth:  Losing bladder function is just part of getting older.
Fact:    Incontinence is not a part of aging.  If you need help getting started in promoting a health bladder, ask you health care professional.


Myth:  Decreasing fluid intake will decrease the degree of incontinence.
Fact:    Decreased fluid intake irritates the bladder.  This promotes an increased need to urinate and may promote urinary tract infections.


Myth: Practicing healthy tips for bladder control does not work.
Fact: The healthy tips are effective.  If you have trouble, please make an appointment with a Nurse Continence Advisor or a family physician for further assessment.